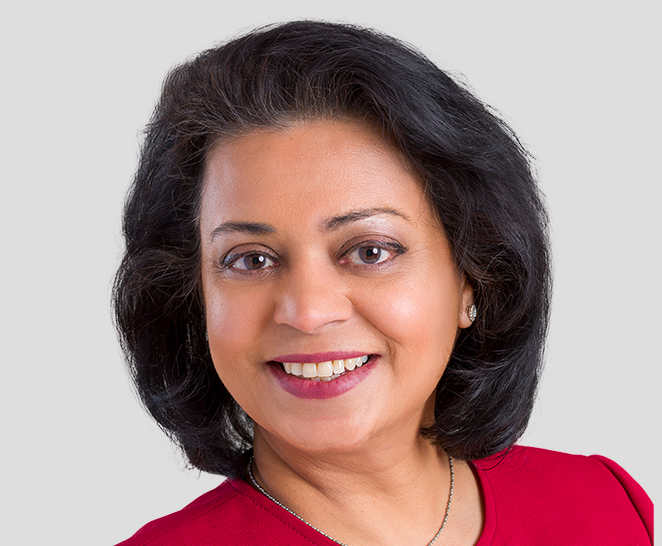 Hetal Parikh
Co-Founder, & President
Hetal Parikh is recognized for carrying out Rangam's mission of Accelerating Meaningful Employment for Everyone. These words continuously inspire her to pave the path for her personal and professional achievements.
Hetal's overall vision is to create a people-centric workplace within Rangam and in corporations around the globe. Rangam has evolved into a high-performing, diverse supplier of workforce solutions utilizing innovative technology and strategic delivery models for the past twenty years. Hetal's out-of-the-box thinking inspires everyone at Rangam and influences others to create a more collaborative workforce.
Hetal has led the Rangam team to be a game-changer in the talent acquisition space by developing SourceAbled™, an end-to-end solution connecting employers, job seekers who are differently abled, and support agencies. Rangam also offers SourceVets™ which is a career development, and employment solution for transitioning military service members.
"My team and I have worked together to build a truly empathetic and inclusive culture. We collaborate with our clients and industry experts to provide an overall better quality of life to our candidates of all abilities every day."
Over the past few years, Hetal has invested time and effort to increase diversity hiring within corporations around the globe. To hear more about Hetal and how she became a self-made innovator, view the "See Her, Be Her" article published by IWEC here: https://www.iwecfoundation.org/news/2019-webnc-womens-business-stars/
Personal
Hetal was born in Vadodara, Gujarat, India, and raised in Hoboken, NJ. She enjoys dancing, and yoga, and loves adventure sports like bungee jumping, skydiving, and scuba diving. Being a daughter, wife and mother Hetal views her family as the glue that binds the values on which she bases her business.