Experience the SourceAbled Difference
It's more than just a job board. Put our team of staffing professionals to work for you to help you find the job you've been dreaming about-- whether you are looking for your first job or your next job we have the solution for you.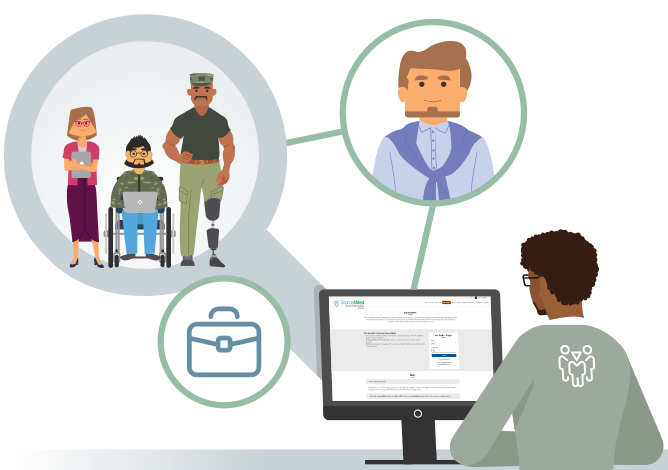 Connect to companies who are looking as hard for you as you are for them
SourceAbled provides a career portal and guidance for people with disabilities, autism and neurodivergence. Our SourceAbled team connects you to job opportunities within our own company and our client employers who are actively seeking talented individuals, like you. These companies have been trained on the talent you bring to the table and your unique perspectives.
Why work with companies who partner with SourceAbled?
They want to hire you.

They have customized application and interview processes.


They provide support teams as needed.

They have easy onboarding with accommodation.

Access to local and nationwide jobs at companies specifically seeking talent with disabilities, autism, and neurodivergence.

Professional opportunities no matter where you are in your career, from entry-level to executive.

Direct access to account managers and recruiters. Providing the ability to ask questions and/or request support.
Joining SourceAbled is easy

Apply for jobs

Connect with your SourceAbled team member

Track your job application status

Land the job of your dreams!
SourceAbled career chat series
SourceAbled brings to you a series of conversations, chats, and events featuring subject matter experts in career planning and readiness. These chats are aimed to help in job search and provide career guidance to individuals with disabilities, autism, and neurodivergence.
Looking for a job? Join the team.
We're hiring!
Do you want to be a part of SourceAbled's mission?
We are always hiring new neurodivergent and disabled team members.
of our team identify as having a disability.
What our job seekers have to say
When I got the job, it was, dare I say, the best day of my life. I was just ecstatic.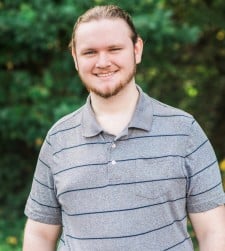 Matthew
Data Analyst
They are extra willing to be the bridge that helps people understand and help me understand better what to do. And I've never had that kind of support and I'm grateful to be working for them.
Heather
Equipment Operator | JP Morgan Chase
I have never worked with a staffing agency before and appreciated finding this career opportunity through Rangam [and SourceAbled].
Kyle
Remittance Processor
I would like to give a big thank you to Rangam [and SourceAbled] for giving someone like myself a chance in the workforce.
How can SourceAbled help me get a job
What is SourceAbled?
How can SourceAbled help me get a job?
I've used job search boards before. How is SourceAbled different?
What types of jobs does SourceAbled have?
I don't see any jobs that I'm interested in on SourceAbled. Can you still help me find a job?
How to use SourceAbled.com
How do I start using SourceAbled?
I logged on to SourceAbled and applied to jobs, but nothing happened. Why not?
I don't have a resume. Can I still use SourceAbled?
How much does it cost to use SourceAbled?
Do I need to provide documentation of my disability, autism, or neurodivergence to use SourceAbled?
Other questions you may have
What type of salary and benefits do jobs on SourceAbled offer?
Can I use SourceAbled if I'm working with a service provider on a job search?
Can I use SourceAbled if I need a job coach on the job?
Do I have to disclose my disability to my employer if I get a job through SourceAbled?